Alex F. Minteer
January 31, 1988 — May 13, 2017
By Lucas Fried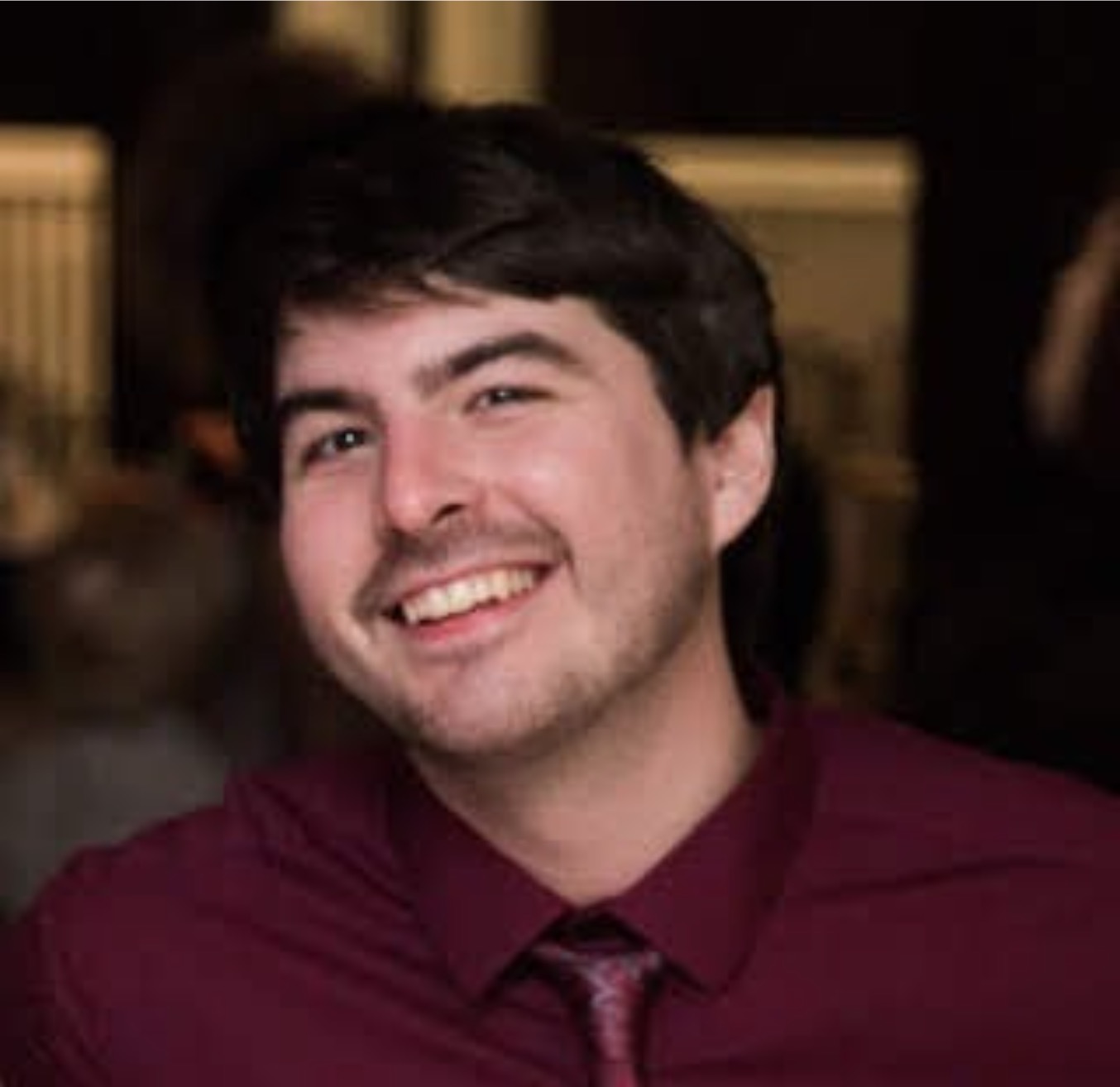 Alex at his sister's wedding in 2016. Photo courtesy of Barbara Minteer.
For the last three years, on January 31st, the Minteer family has sat down together for a meal of tacos followed by a German chocolate cake. That day was Alex's birthday and those dishes among his favorites.

On May 13, 2017, they lost 29-year Alex to a fentanyl overdose. He had injected what his mother believes he thought was heroin, not knowing he had been sold pure fentanyl.

Alex grew up in rural Richmond, Rhode Island, with two younger sisters. He loved to teach them games, especially Mario Kart. For four birthdays in a row, Alex asked his mom, Barbara, for a cake iced with Mario's face.

The Minteers bought one of the first computers, a blocky Dell the size of a saxophone case, and Alex quickly mastered the technology and explained it to his dad, Eric, and the rest of the family. When his middle school held a career day, he designed and printed himself business cards "Alex Minteer — Computer Repair Man," and peddled them in a dress shirt and tie.

In grade school, everyone looked up to him. He could talk his way through any issue, fully convincing the listener of his stubborn and passionate perspective.

Above all, Alex adored music. He started playing piano at age eight and took up alto saxophone in 5th grade. Though he would later pick up the clarinet, flute, and guitar, he stuck with the saxophone as his main instrument. Over the years, Alex scaled up and mastered alto, tenor, and baritone saxophones. His trusty alto remained the version of choice, and it was this that sat next to his ashes at his memorial service.

At the region's Chariho High School, Alex joined both the marching band and jazz band. Contracting his talents, he taught private saxophone lessons on the side. When Chariho held a "Battle of the Bands" contest, Alex took the stage with his friends and his alto sax, and won. The next year, they won again. Barbara cheered them on, not hesitating when she noticed that she was the oldest one in the audience.

Moving north to Rhode Island College, Alex played in both the jazz band and the wind ensemble. He was awestruck when Doc Severinsen, the legendary trumpeter from the Tonight Show, performed with their jazz band. Barbara attended every concert, up until he graduated RIC with a degree in music.

It was also in college that Alex was introduced to heroin, in his senior year. In high school, Alex had started drinking and smoking weed with his friends, and also started experimenting with cigarettes, mushrooms, adderall, and even benadryl to get high.

His personality changed. After he turned 16, Alex started to ignore his family. It wasn't just a phase. He stopped coming on family camping trips and riding on the back of his dad's motorcycle. He had good friends and a steady girlfriend throughout college, but once his heroin use intensified, his relationship ended.

Anyone who met him would always tell Barbara that he was so kind. But drugs and alcohol had made him unrecognizable to her.

There were snippets of time during his brief adult life when he was sober, and he returned to the kind, passionate Alex that his family had known. Around the age of 24, his parents helped Alex seek Suboxone treatment, a recovery medicine which staves off the craving for opioids. For those three months, he was happy and motivated, full of hope for the future. Deeming him recovered, his doctor weaned him off Suboxone, but Alex soon relapsed.

For several years after college, he lived in apartments in Providence and worked the kitchen at Whole Foods and an Italian deli. After he had lost his jobs and became desperate for money, Alex moved back to his parents' home and sold his professional alto saxophone, his high school graduation present. In his mid-20s, he stopped playing music.

Alex was so ashamed of his heroin addiction that he always used alone. This meant that when he overdosed on fentanyl in his childhood bedroom, no one was there to save him. A mere 4 milligrams of this drug is enough to kill someone with a high tolerance to opioids; Alex's toxicology report showed 21 milligrams in his system.

As the police attempted to search his phone in a futile attempt to identify who sold him the deadly drug, they accidentally erased all his photos. Barbara regrets not having any videos of Alex as an adult. She barely knows about who he was during these years and fears she'll forget what his voice sounded like. Though she, like Alex, studied music in college, she can no longer bear to listen to music.

One of the few upbeat stories Barbara knows of his 20s is Alex dressing up for Halloween as the Sexy Sax Man, a star from America's Got Talent. The musician became famous for showing up in public places—jacket open, bare chest revealed—and playing the saxophone. Inspired, that night, Alex popped up in bars all across Providence, jamming on his alto sax.