Jason Lother
July 5, 1988 — November 24, 2018
By Olivia George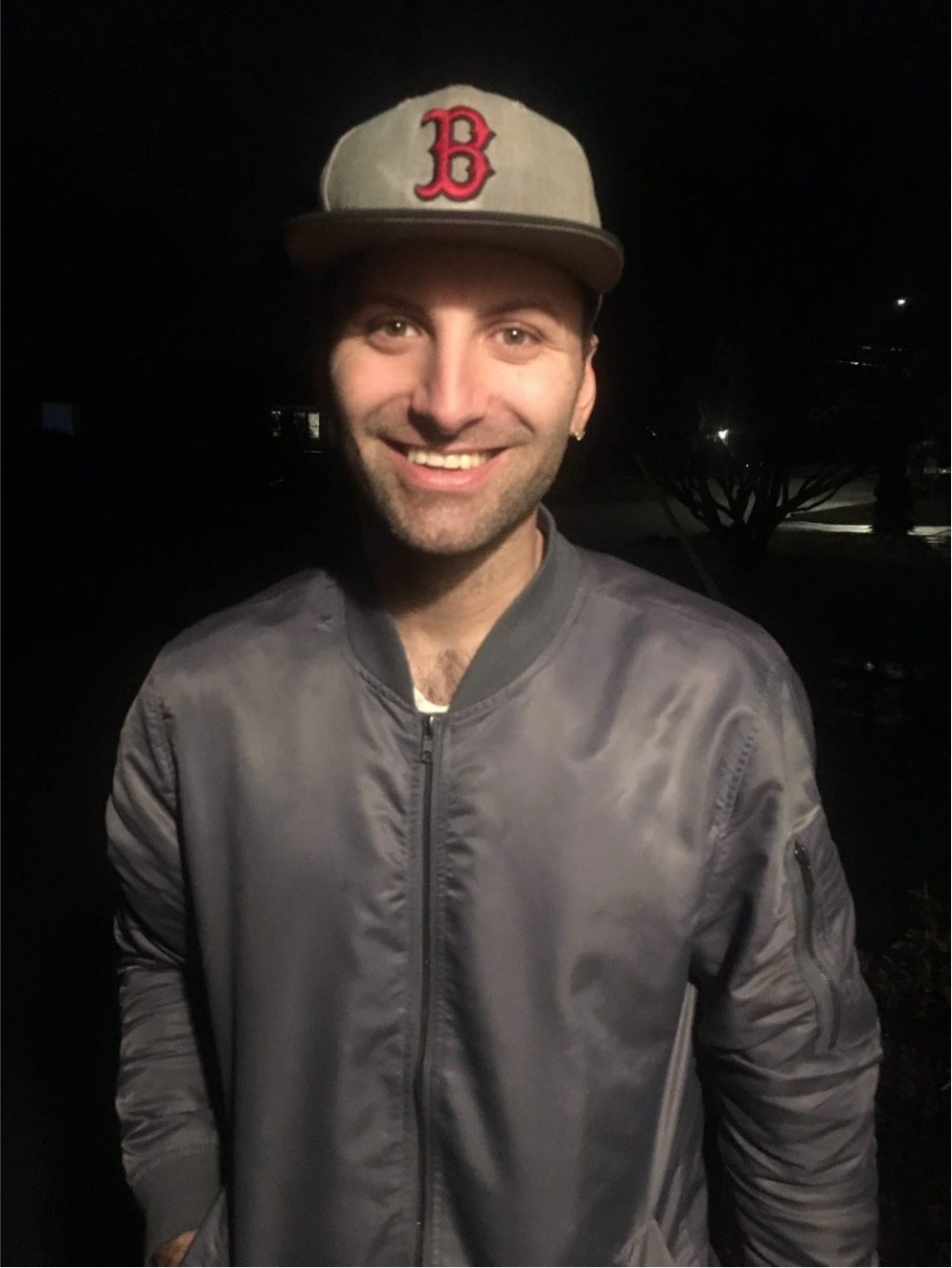 Jason in 2018. Courtesy of Emma Cinquegrana.
Growing up, Emma Cinquegrana recalls her older brother flinging her into the air. The little routine would end with them in fits of laughter. "That's one of my favorite memories," says Emma, now 18 and a freshman at the University of Rhode Island. "Just us playing."

Emma looked up to her brother, Jason "Jay" Lother, both because he was 13 years older than her but also for his kind heart and free spirit."He was the most non-judgmental person ever. He knew he had flaws so he would never judge someone else's."

Jason graduated from Warwick Veterans High School in 2006, and tried his hand at a couple of different jobs — as a security guard and in the food services industry.

"He always just wanted to be happy," Emma says. "He wanted himself and his family and friends to be happy. That was all that was important to him."

Jason experienced anxiety and depression in his mid-20s, according to Emma. He had trouble sleeping and suffered from migraines. One of his friends suggested he try Percocet, a prescription pain medicine. Later, the friend told Jason it would kick in faster if he snorted it. And so he did.

He tried exercising more, he tried medical marajuana. But nothing seemed to lift the dark cloud he felt over him. "So he just continued to buy Percocets on the street," Emma says.

Jason first overdosed when Emma was a freshman in high school, in the spring of 2016. The Percocet, it turned out, was laced with fentanyl.

Soon after, he moved back in with his mother and siblings into their West Greenwich home. He didn't want to go to residential rehabilitation because of his anxiety, Emma says, but enrolled in therapy and as an outpatient at a local clinic. He began Suboxone treatment. He got a job in the Food Service Department at the Citizens Bank Corporate Offices in Warwick. Things were on the up.

But somewhere along the way he began consuming Percocet from the streets again, Emma says.

One morning, two days after Thanksgiving in 2018, Emma says, her younger brother came downstairs and said he heard Jason making noises. She and her mother went upstairs and found Jason overdosing. They called 911. He died in the ambulance en route to the hospital. He was 30 years old.

In the years that followed, Emma has become increasingly vocal about reducing the stigma of addiction, sharing her brother's story to personalize the opioid epidemic and to debunk some of the stereotypes and myths about addiction. "There's more to a person than just their addiction," she says.

Jason was a friend, a son, a brother. He loved Cambodian food and making rap music with his friends. One year, he made his mom a Mother's Day song about how much he loved her: "Through the drama I can always depend on my Momma / And when it seems that I'm hopeless / You say the words that can get me back in focus."

A week before the one year anniversary of Jason's death, Emma, a senior at Exeter-West Greenwich Regional High School, gave a presentation about her brother's story. Over 100 people attended.

"He was 30 when he died and he didn't form his addiction until he was around 25. Why are those first 25 years erased? And even when he was fighting addiction, he was still a person. That was just one part of him."

While he was alive, Emma says, Jason always complimented her motivation, her drive. She knows he's still looking out for her, with a smile on his face. "I'll never doubt that my brother is proud of me," she says. That gives her strength.