Kasia M. Jurczyk
April 30, 1988 – September 12, 2015
By Maia Rosenfeld
Kasia Jurczyk was born a month overdue. "She didn't want to come out," Brigitte Jurczyk, her mother, recalls. "It's almost like she knew the world was gonna be tough for her."

Still, Brigitte said, the pregnancy was easy, as was raising her daughter. Kasia walked at eight months old, and she entertained herself when Brigitte brought her to work. She even put herself to bed at 7:30 every night. "She was just an easy child to deal with," Brigitte said. "She was always happy."

Kasia had a big, contagious laugh. "She'd start laughing and she couldn't stop," said her father, Craig Jurczyk. "When she walked into a room, it was impossible not to smile with her," her mother added.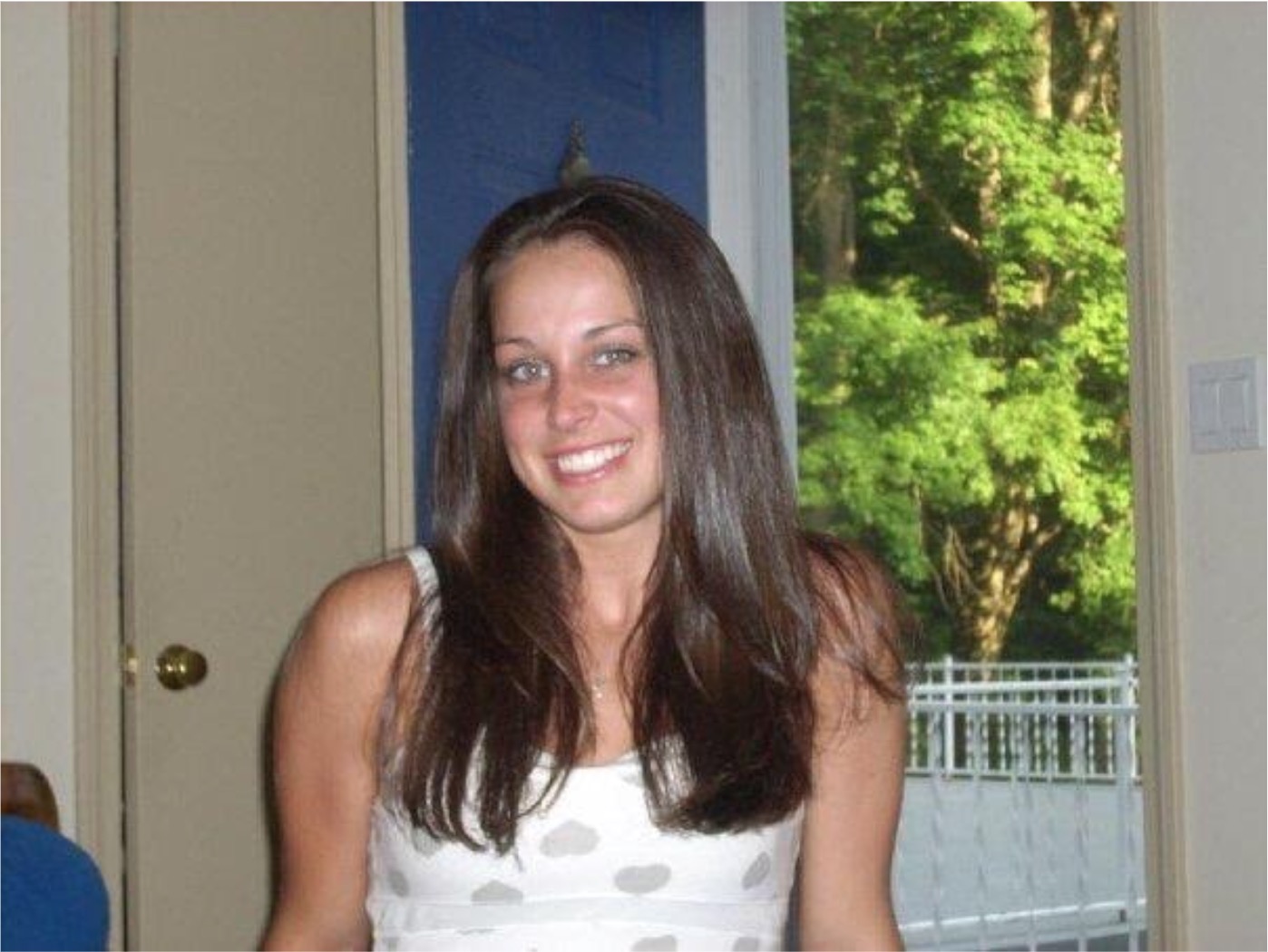 Kasia, age 20, in the summer of 2008. Photo courtesy of Brigitte Jurczyk.
Throughout her childhood, Kasia was extremely close with her father. "She was Daddy's girl," Brigitte said. "That was his princess." Kasia went everywhere with Craig, including to the gym when he worked out.

As she grew older, Kasia continued to make her father happy by playing soccer while he cheered and yelled from the sidelines. Sometimes when she'd had enough of his commentary, she would put up her hand to make him shut up. Kasia also set records on her high school track team, including for the 100-meter dash. Her records still hang on the walls of Woodstock Academy in Woodstock, Connecticut.

When Kasia was 21, she had a baby girl with her boyfriend Derek Morrel, realizing a life goal of hers. She named her daughter Caedence. "The only thing this girl wanted in her life was to be a mom. She was simple that way," Brigitte said. "And I always would get upset … because I've always been career-oriented, so it was hard to understand."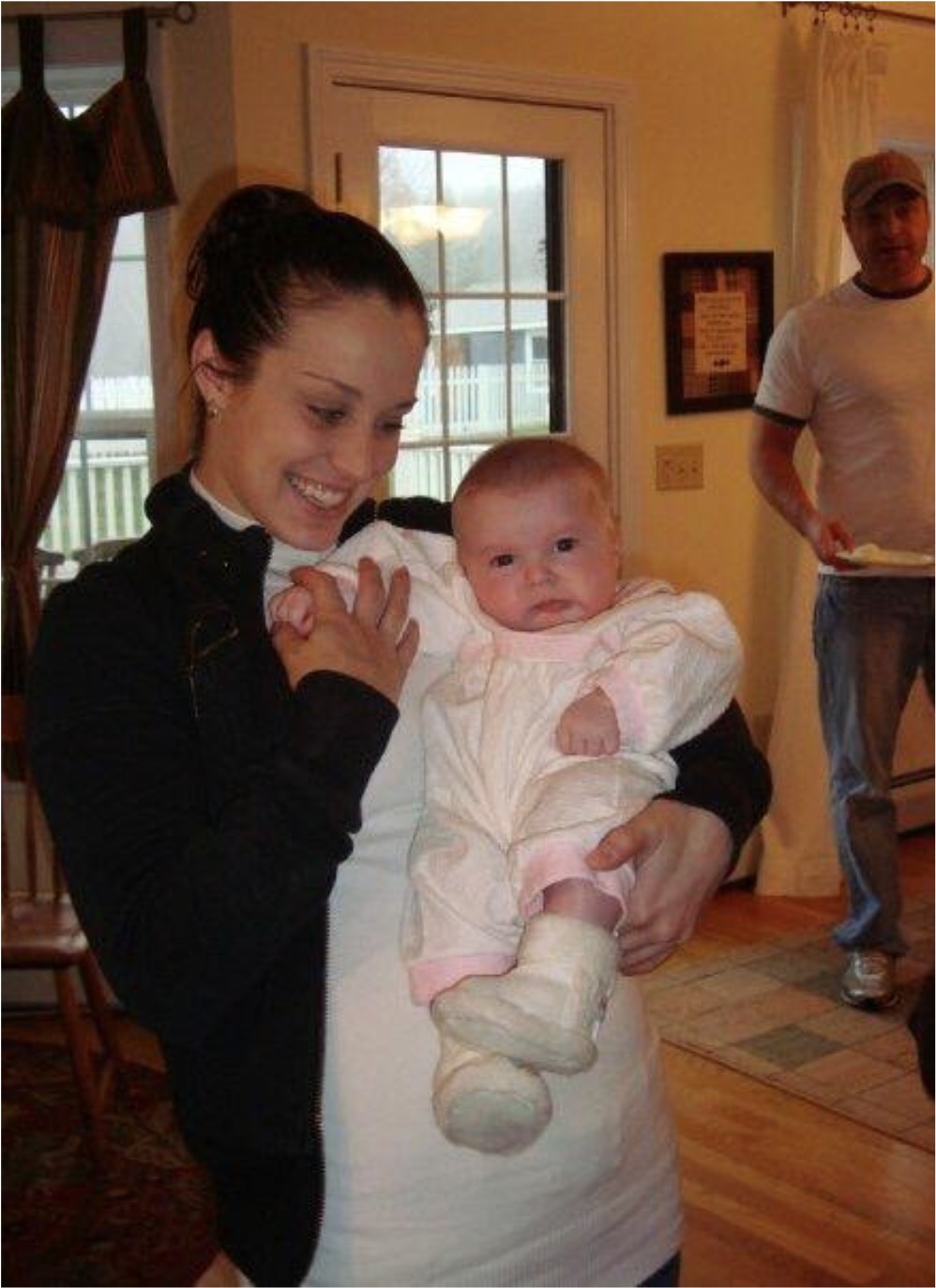 Kasia with baby Caedence at a family event in 2009. Photo courtesy of Brigitte Jurczyk.
But within three months of giving birth, Kasia lost the drive to care for her daughter, not wanting to get off the couch at her parents' house, where she was living. She relapsed into a heroin addiction she'd been struggling with for years — which Brigitte and Craig believe stemmed from sexual abuse by her best friend's uncle beginning when she was 11 years old. Her friend's uncle was later convicted of sexually abusing his niece, and he died in prison. Kasia's parents didn't know their daughter had been the victim of sexual abuse until she opened up to them when she was 19.

Kasia's parents had done everything they could to help their daughter fight her addiction. They'd sent her to treatment multiple times and uprooted their lives and moved to Georgia when she was in high school to give her a new environment. But even with the move, Kasia got into trouble with the law and went to prison several times for committing crimes to support her drug habit.

On September 12, 2015, just a few days before Caedence's sixth birthday, Kasia died of a heroin overdose at age 27 while at a friend's house in Georgia, shortly after her release from prison. On September 14, after hearing of Kasia's passing, Caedence's father Derek went to a hotel, consumed a bottle of oxycodone pills and took a bath. The week she turned six, Caedence lost both of her parents to opioid overdoses.

Kasia was buried two miles down the road from where her family now lives in Pomfret Center, Connecticut. Last summer, Kasia's family put her headstone on her grave. Together, Brigitte, Craig, Caedence and Kasia's younger brother, Stone, chose a photograph to go on Kasia's headstone. Beside the headstone they put a birdhouse that they painted "Kasia blue."

Brigitte also honors Kasia's memory through the organization she founded, Quiet Corner Cares, which aims to support individuals struggling with addiction and their families. Through Quiet Corner Cares, Brigitte set up a recovery home in Putnam, Connecticut for women in her area — something she'd wished was around for Kasia, so she wouldn't have had to send her away from her local community to get help.

Brigitte opened the home in October and four women currently live there, with room for nine more. Kasia's memory lives on in the house through photos of her, a mural of her on the meeting room wall, and the recovery home's name, printed on a bright blue sign above the front door: Kasia's Hope.